How to make the most of your Golden Key Honour Society Lifetime Membership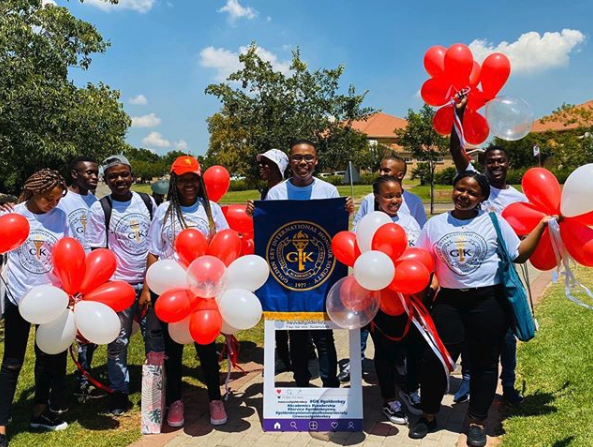 Joining the Golden Key International Honour Society means opening the door to a whole world of opportunities. There is a HUGE range of scholarships, partner benefits, events, and career development resources available to ALL Golden Key members – so we strongly recommend you step up and embrace everything that is on offer to you to get the best value from your membership.
Here are five things you need do to get immediate value from your Golden Key Honour Society membership today and for a lifetime:
1) Be part of your local chapter
Engagement in Golden Key Honour Society all begins with your local chapter, and this is where you will find the most immediate support, and opportunities for leadership and service. Get involved with your local chapter and prepare to make some amazing new friends…
2) Get advice with GK Talks
Join our CEO Melissa Leitzell for LIVE Golden Key Talks with impressive leaders from every industry – all passionate about helping Golden Key members continue to achieve at the highest levels. These talks cover topics to support your academic, professional, and personal success – and are FREE and available online (so you can login from anywhere in the world).
3) Know your deadlines + apply for a GK scholarship
We award tens of thousands of dollars every single year to Golden Key Honour Society members around the world through our scholarships and awards. Want to be part of it? All you need to do is apply!
Head to our scholarships page and check out what's on offer and see which scholarships you qualify for, and then put together the best application you can. Yes, it takes a little bit of effort but, trust us, the rewards make it definitely worthwhile.
4) Follow us and share your story now!
Connect with us on social media! We love being connected to our members on social and being part of your special events, so we can help to recognize your achievements and spotlight your successes. Follow us on Instagram, Facebook, Twitter and LinkedIn – share your photos and videos using #yesGK and let us know all the great things you're doing.
5) Don't miss a thing - subscribe to our weekly digest
Sign up for our newsletter! The best way to keep in touch with all of the latest news and opportunities being offered by Golden Key Honour Society? Sign up for our newsletter (you can do it here) and keep an eye out for our regular updates.
---
---