We're the top honor society for graduate and undergraduate students
And you've earned your place alongside our members by working hard! You have dreams for a bright future of excellence and accomplishment—and your academic achievements have made those ambitions possible.
Take the next step towards securing your future. Join Golden Key International Honour Society now to become part of a very special global community and immediately take advantage of benefits that will help you make those dreams a reality.
Join Golden Key and take part in local and international service events, develop your leadership skills and expand your horizons.
Pay only a small one-time membership fee—with no annual dues—to access scholarships and grants, get career advice and experience, and become part of an international network.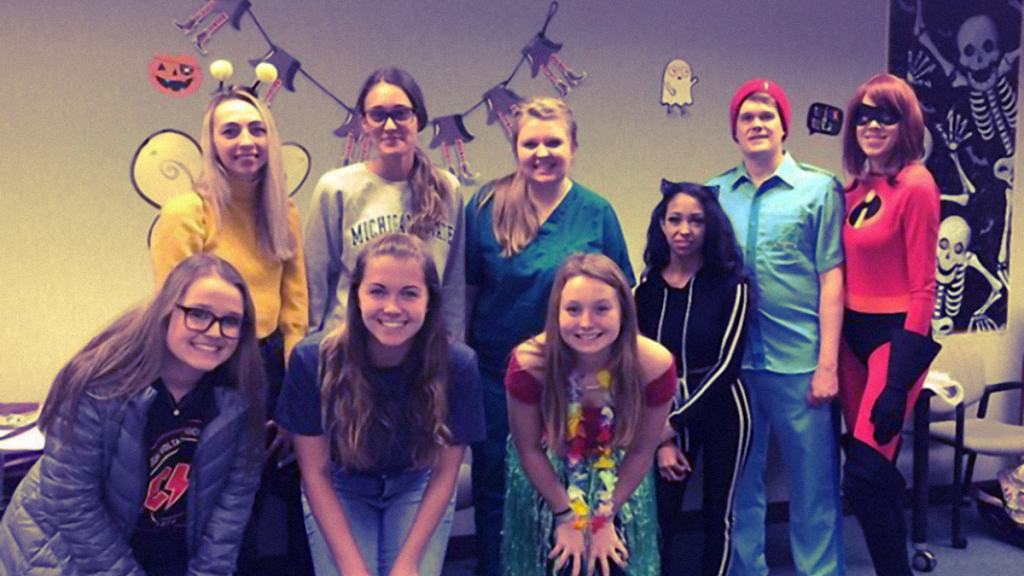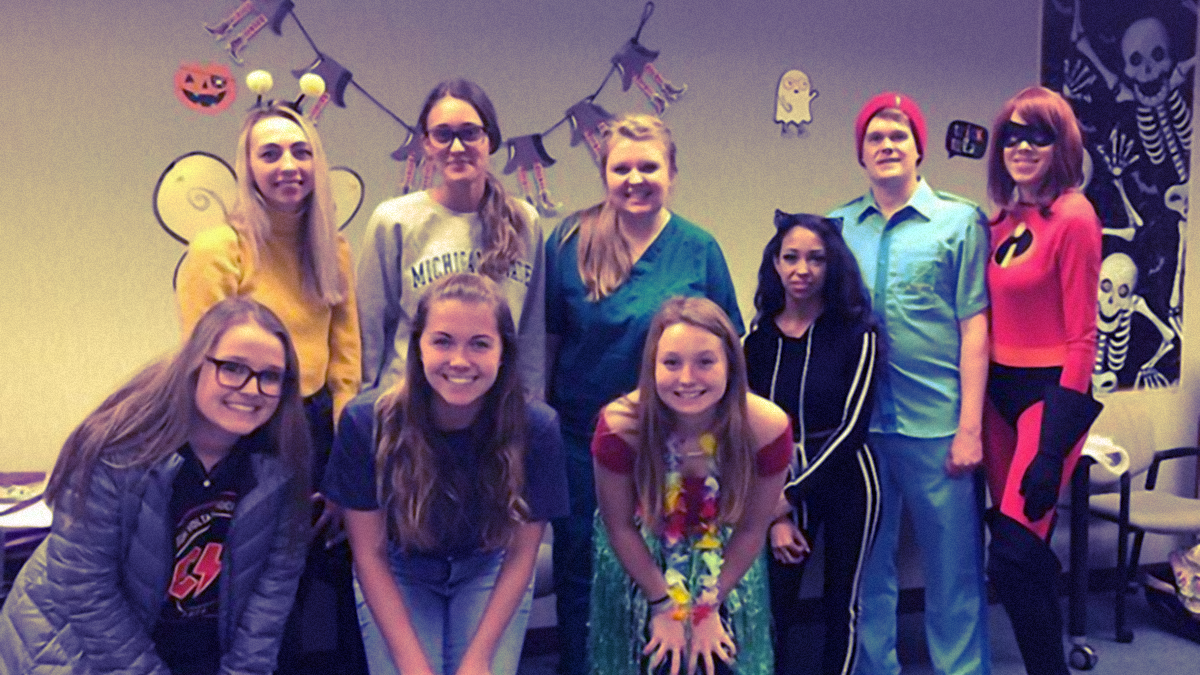 BECOME A LIFETIME MEMBER OF GOLDEN KEY AND GET FREE ACCESS TO GOLDEN KEY ACADEMY
Golden Key Academy is a place of online learning created and run by Golden Key. It aims to support current and future GK members, and to fill in some of the more practical gaps in their university education. 
Universities and colleges do an amazing job providing vocational training. Golden Key is supporting their efforts by helping our members to prepare for life beyond study.
It offers over 50+ hours of online training videos plus weekly live webinars, special events and access to a library of informative content covering career development, workplace readiness, communication, study skills, personal finance and leadership.
If you're a member of Golden Key International Honour Society, you automatically get FREE access to Golden Key Academy.
Scholarships​ & Grants
Best honor society for scholarships
Golden Key annually offers our members hundreds of thousands USD in education-based scholarships and achievement awards.
Unlike other academic scholarships, Golden Key scholarships are paid directly to our student members, giving them the freedom to spend their money in whatever way they choose to continue their studies.
In addition to graduate scholar awards and undergraduate achievement scholarships, Golden Key also grants awards for leadership and service achievements.
Jobs & Internships​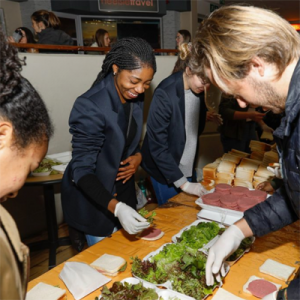 Best honor society for jobs & internships
Get expert tips and advice on writing your resume, prepping for interviews and networking through our live webinars and online resources. Get career and workplace experience through placements with our partners.
Academics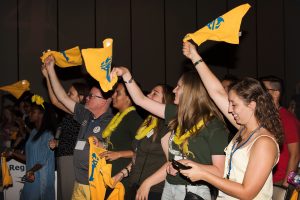 Best honor society for academics
Being selected for membership in Golden Key is recognition of your commitment to academic excellence, and this is just the beginning.
Membership to Golden Key International Honor Society opens you up to a world of continuing educational opportunities through our scholarships, grants, travel grants and internships.
Leadership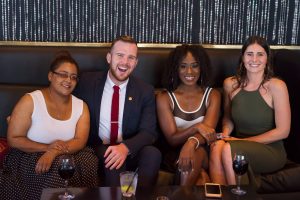 Best honor society for leadership
Become a leader of the future. Gain real leadership experience within your chapter and learn from experienced mentors.
Cultivate leadership skills that will serve you throughout your personal and professional lives—and make you more appealing to graduate schools and employers. 
Our chapters are all student run, which means our members organize, plan and execute events and initiatives that benefit their chapter's local community – and put their leadership skills into practice.
Networking
Best honor society for networking
When you join Golden Key, you become part of a network of more than two million high achievers around the world.
You can attend chapter social events (including New Member Recognition Events) and other activities to connect with fellow students, the future movers and shakers with whom you will make the world a better place.
Golden Key also has an active social media community, and we invite you to engage with us and your fellow members by liking, commenting and posting regularly using #yesGK.
*International Travel
Best honor society for international learning opportunities
**DUE TO COVID-19 many of our international travel programs are on hold. Subscribe to our newsletter to keep in touch on updates.**
Golden Key members have the opportunity to explore the globe – and make a positive and lasting impact – through programs such as the International Scholar Laureate Program or ISLP.
This popular program gives you the chance to further your career development, strengthen your leadership skills and engage in a culturally enriching experience in Australia, China, New Zealand or the US.
You can also study abroad to discover new cultures and learn a new language, while gaining valuable international experience that will make you more desirable in today's global job market.
Our Leadership Summits also offer you the opportunity to both present and attend informative workshops and panel discussions around the world, and are supported by substantial travel grants.
When you become a member of Golden Key, you become a part of something bigger—an extended family of peers and mentors all living a legacy of greatness. Fostering a spirit of collaboration, leadership and service, Golden Key connects over two million people in more than 400 chapters spanning the globe.
"I love the academic excellence and the push to keep excelling. I am most inspired by Golden Key's approach: Impact the world one small piece at a time."
"Golden Key International Honour Society has quite literally changed my life"
"I am completely humbled and at the same time overcome with joy for being selected as a recipient of the 2012 Golden Key Graduate Scholar Award. Winning this prestigious award means a lot to me; not only is it an international recognition for me as an individual, for my university, and my country, it is also an inspiration to my children to strive to achieve academic and career excellence. I am extremely grateful for this funding assistance as it allows me to continue my doctoral program in Instructional Design and Technology at West Virginia University without financial hindrance. Thank you Golden Key - you are a strong support and an inspiration to me!"
"I am inspired by Golden Key's focus on leadership and service. I enjoy spending my time helping others. Golden Key's focus on academics gives members the opportunity to network with other like-minded students."
"I am incredibly honoured and thankful to receive the Golden Key Education Debt Reduction Award! I am from Chicago, Illinois, and graduated from Loyola University Chicago in 2010 with majors in biology and philosophy and minors in bioethics, psychology, and neuroscience. It is during my undergraduate studies that I became involved with Golden Key, and I could not be happier regarding that decision. As a current fourth year medical student at Loyola University Stritch School of Medicine, I am beginning to embark on the residency application process as I aspire to match in a neurosurgical program. This award will be of great help with residency applications and the interview process. It will also help alleviate the financial burden that comes with graduate school. The mission of Golden Key is one that resonates with me, and I am thankful for an organization that values education and celebrates a commitment to life-long learning. Thank you to everyone at Golden Key for this generous award!"
"It is a tremendous privilege to be recognized by Golden Key International Honour Society. Receiving an Undergraduate Achievement Scholarship signifies to me that I have been successful in living and promoting the values of this organization every day in a meaningful way. I am so honoured and humbled by that recognition. It also acknowledges the assistance and support of family and friends who have given me unconditional mentorship and encouragement during my journey thus far. It is my desire to continue to be a leader on campus and in the community, and my ongoing commitment is to achieve the highest standards of academic excellence while engaging in service to others through meaningful actions that provide lasting, tangible outcomes."
"I was very happy to learn that I was a recipient of the Research Grant Award, Spring selection. Thank you for your generosity and I appreciate your confidence in me and willingness to contribute to my future education. I am a biotechnologist major with an emphasis in biochemistry planning to further more with my studies within the field of nanotechnology in continuation with the current Master's project at the University of Johannesburg, South Africa. I am so glad to know that my education is important to you. This generous offer has limited my financial burden and given me an opportunity to avail more myself in academic with hope to inspire other students to achieve their goals and make their place a better place to be."
"To win the Visual and Performing Arts Achievement Award for Mixed Media is an extreme honour for me. The award proved to me that my skills are capable of great heights and I am glad to be recognised for it. The monetary award will also be a big help in supporting my goal to becoming a self-employed artist after graduating from my education in animation and interactive media. I am very pleased to add this scholarship award, given to me by Golden Key, to my list of academic achievements. I thank Golden Key for giving me the opportunity to prove myself."
"For myself, winning this award makes the difference in studying without financial constraint or burden, but more so, it encourages me in that Golden Key International Honour Society truly invests in and rewards its members. This scholarship signifies the sincere member appreciation and support given by this exemplary society, which in my experience have not yet been matched by other membership organizations. Regarding graduate studies I intend on studying Theology, still in deciding as to where, although I am confident that Golden Key and its services may very well assist me in finding the right school in the future. I wish to express my utmost gratitude for being selected for the scholarship, and I pledge to put it to its best use abroad."
"Receiving recognition for my commitment to leadership, academics and service, values that I share with Golden Key, is especially meaningful because it recognizes not only my past and present but also my future. This generous award will assist me on my path to obtaining my Bachelor's Degree from the Indiana School of Social Work. This award is proof that hard work does not go unrecognized and as long as you put your heart into it, anything is possible."
Support your studies. Launch your career. Gain leaderships skills. Give something back to your community.
Join Golden Key International Honour Society and gain a significant enhancement to your academic career as you continue to work towards achieving your personal and professional goals.
Become a member today and unlock the gateway to opportunities, affiliations, business contacts and friendships that will prove valuable throughout your life.
Exclusive benefits and rewards
We carefully select Golden Key partners that are committed to your continued success and offering opportunities to support you. They help make your lifetime Golden Key membership worth more than gold. Their offers are designed to help you achieve more, save and manage your money, and do seriously cool stuff around the world.
BEST HONOR SOCIETY FOR SCHOLARSHIPS
Join Golden Key International Honour Society annd apply for some of the world's top scholarships, grants and travel opportunities for researchers, graduates and for professional development.
Join 2M+ Members Worldwide
Joining Golden Key is more than rewards and scholarships.
This honor society is all about developing your capacity for leadership, giving back to your community, and taking big strides towards your future with the support of our international network.