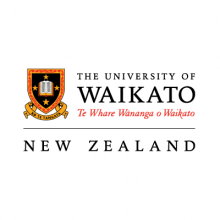 THE UNIVERSITY OF WAIKATO IN-PERSON INFORMATION SESSION Go to Chapter
The University of Waikato is holding an in person Information Session on campus on the 24th of May 2021. Please see below for the information session date, campus location and registration link.
Due to Covid-19 restrictions, it is required those attending register via the links below. Due to capacity there are limited numbers on how many can attend these events.
University of Waikato In-Person Information Session:
Monday 24th of May 2021, 12:00pm – 1:00pm NZ Time
Registration Link: https://forms.gle/YwvGMCFzJPeeSLKS8
For more information on Golden Key, please click here. Golden Key will also be holding three virtual information sessions at separate dates and times. Please see this link for details.
Location
The University Of Waikato Campus, New Zealand