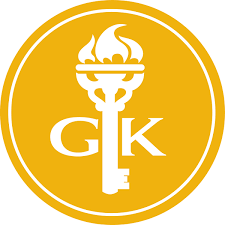 GK VIRTUAL INFORMATION SESSIONS - Asia Pacific Region Go to Chapter
WELCOME TO GOLDEN KEY - SESSION 1 INFORMATION SESSION.
Here you will be able to link back to Committee Led F2F events and also our Golden Key Virtual Information sessions. Please select the event you choose to attend. We will also be holding a committee run face to face event that will be held on Campus. Please click on your chapters link to take you to register for this event.
GOLDEN KEY VIRTUAL INFORMATION SESSION
Please register your attendance on the zoom link provided
Time: 1:00 PM Canberra, Melbourne, Sydney Time

Wednesday 5th May 2021 | [Link to register]
Wednesday 26th May 2021 | [Link to register]

Wednesday 9th June 2021 | [Link to register]
SPECIAL ON-CAMPUS CHAPTER INFORMATION SESSION EVENT!
Please click on the Event Link below corresponding with your Chapter to find out details on the Face to Face Committee Led Event.
| Australian Catholic University |

| Federation University |
| Open University of Hong Kong |
| University of South Australia |
Location
Virtual , Australia
Starts
Apr, 01 2021 01:29 PM
Time zone
Australia/Sydney
Ends
Jun, 30 2021 01:29 PM
Time zone
Australia/Sydney
Contact Information
If you have any questions, please feel free to contact us on [email protected]