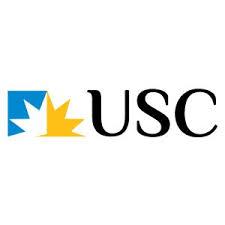 UNIVERSITY OF THE SUNSHINE COAST - INFORMATION SESSION Go to Chapter
Tthis event is an opportunity for those who recently received an invitation to join Golden Key Honour Society to learn more about our organisation.
This session is a pre-recorded video. Please click on the link below to access the virtual session.
xxx VIDEO WILL BE MADE AVAILABLE CLOSER TO DATE xxx
A live Q and A will be run between 4:00pm-5:00pm (AEST). A Golden Key representative and a USC GK committee member will be available to answer questions. To ask questions lease head to the University of the Sunshine Coast Golden Key Facebook page here: https://www.facebook.com/uscgk
Location
Virtual, Australia
Starts
Oct, 23 2020 04:00 PM
Time zone
Australia/Sydney
Ends
Oct, 23 2020 05:00 PM
Time zone
Australia/Sydney
Contact Information
If you have any queries, please feel free to contact: apac@goldenkey.org or our University Relations Officer for your region, Ashleigh Hartley, on uroeanz@goldenkey.org.au.