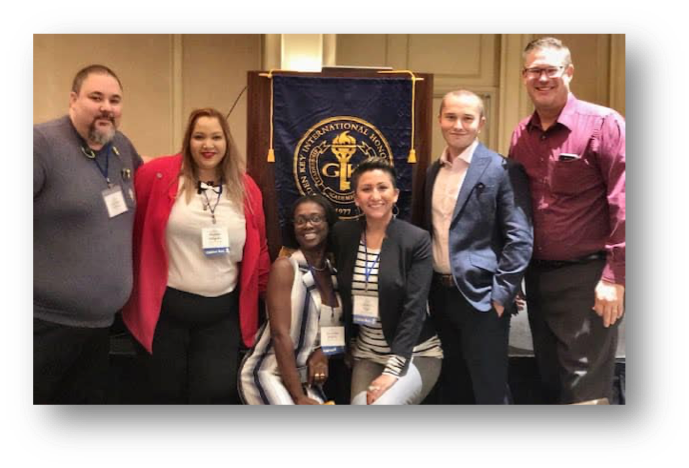 Golden Key International Honour Society Leadership Summit 2019 took place in Houston, Texas on July 26- July 27, 2019. Five of Walden University's new officers were able to attend. During this Leadership Summit, Golden Key IHS' new C.E.O., Melissa Leitzell, revealed the new plans for rebranding Golden Key IHS through the renovation of the website, social media, and the mission. Leitzell reiterated the need for each Golden Key member to take pride in their own accomplishments, while also encouraging other students to become accomplished members. The theme throughout the Leadership Summit was, "P.S. You're Amazing!" and Leitzell does not want any members to forget it!
During the summit, students also had the opportunity to hear from inspirational speakers including, Linnita Hosten, who stressed the value of multi-directional leadership and vigilance, and T.J. Sullivan, who encouraged leaders to motivate members where they are, and not where one thinks they should be. The Leadership Summit also entailed multiple leadership workshops from incorporating the importance of branding, emotional intelligence, resume writing, presenting one's best self, and more!
Lastly, all members took part in service projects to benefit LGBTQ teenagers, survivors of domestic violence, and displace women! These activities helped sparked the desire to serve others through service projects throughout this next year! Service projects are a monumental part of Golden Key IHS, and are recommended to be conducted throughout the year. If you are interested in hosting a service project please contact Walden University Golden Key IHS Chapter today!
Location
The Westin Oaks Houston At The Galleria 5011 Westheimer At Post Oak, Houston, U.s.
Campus Houston