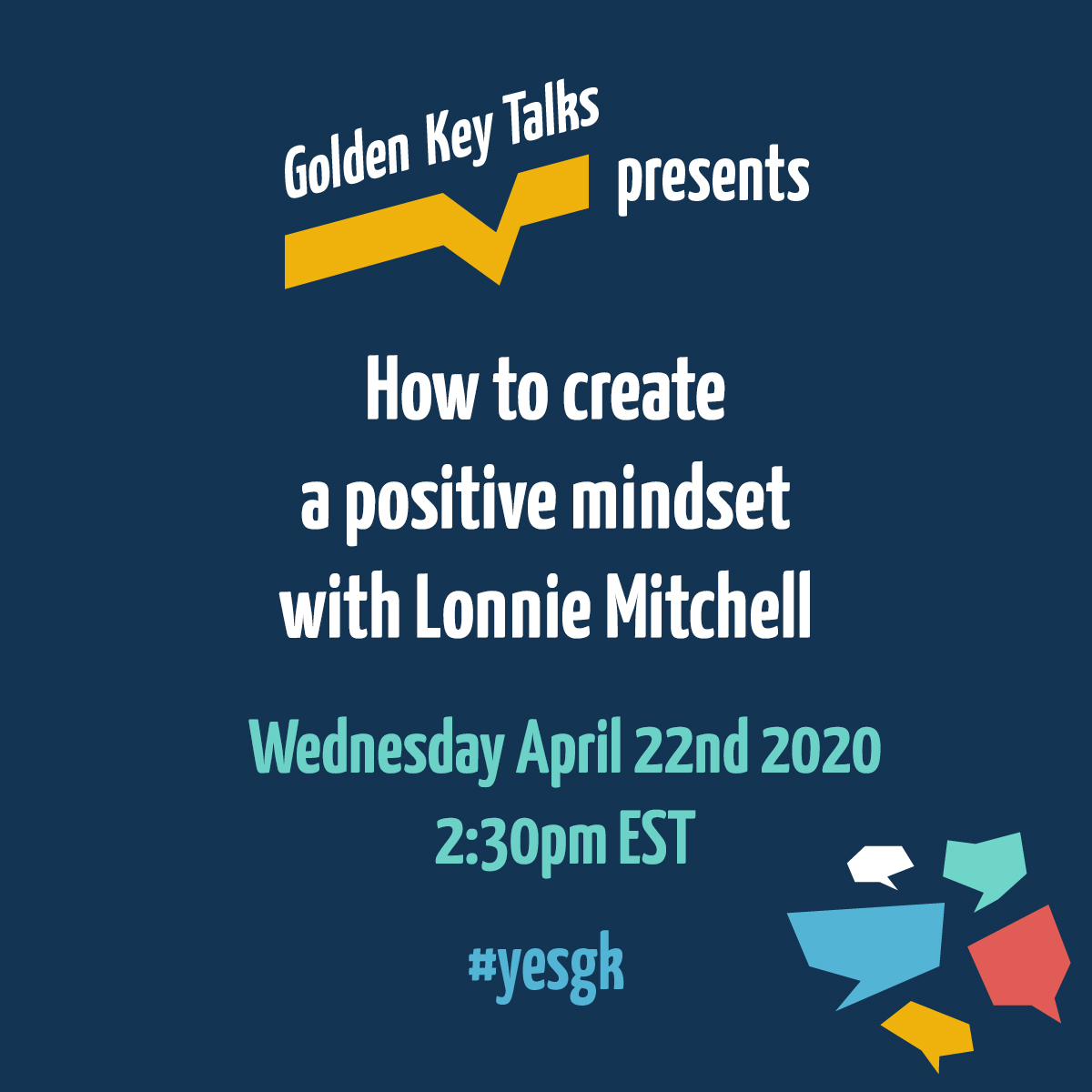 VIRTUAL EVENT: Golden Key Talks: How to create a positive mindset with Lonnie Mitchell Go to Chapter
Join us on Wednesday, April 22nd @ 2:30PM EST for an exclusive Golden Key Talk with experienced life coach Lonnie Mitchell.
In this live webinar, Lonnie will introduce you to The Key to Life, a discussion-based and interactive seminar that provides people tools to overcome self-doubt and begin thinking more positively about themselves and life in general while growing as a person.
Let 's do this! #yesGK.
Location
This A Virtual Online Event, Please Register By Clicking The Link Above.