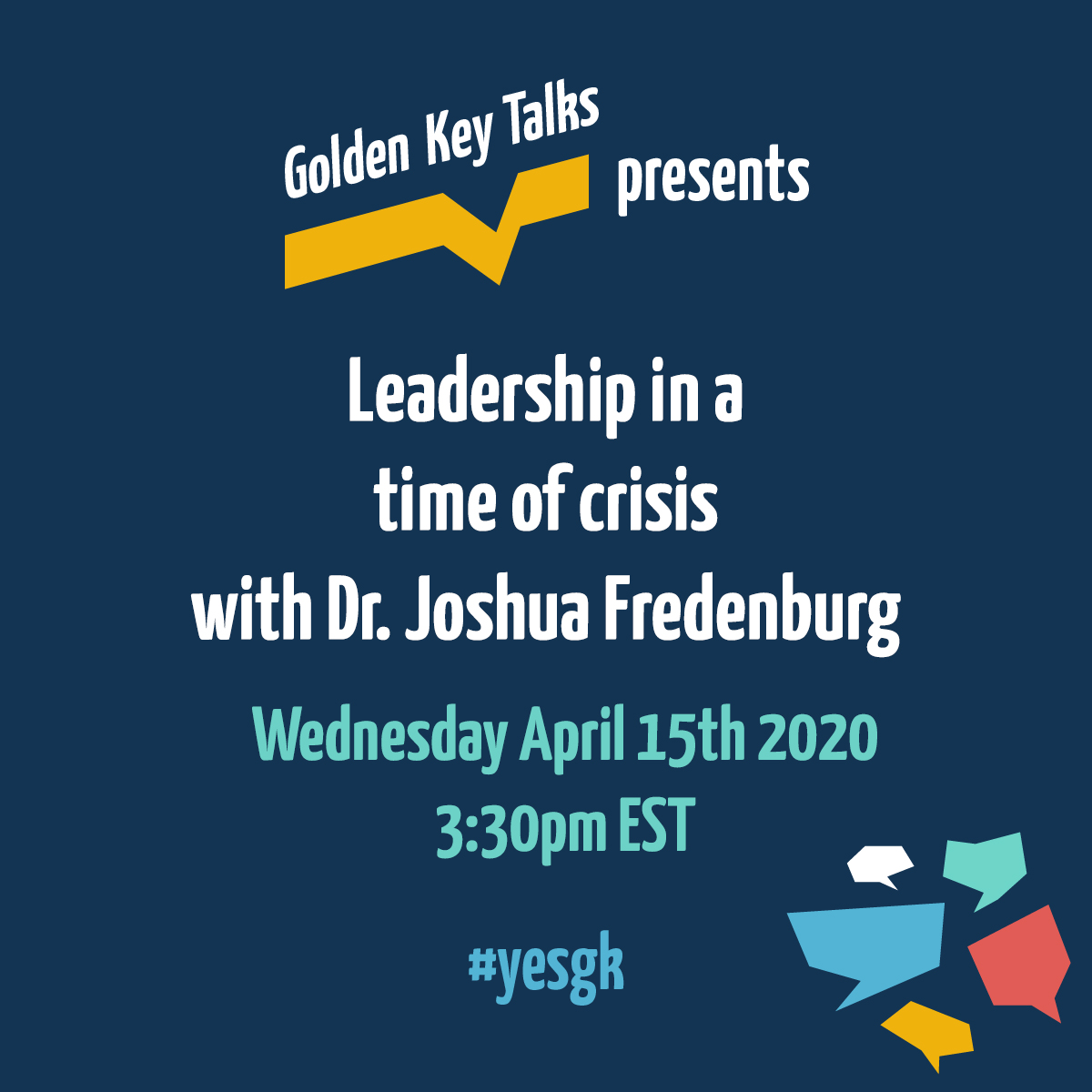 VIRTUAL EVENT: Golden Key Talks: Leadership in a time of crisis with Dr. Joshua Fredenburg Go to Chapter
Join us on Wednesday, April 15th @ 3:30PM EST for an exclusive Golden Key Talk with leadership expert Dr. Joshua Fredenburg.
In this live webinar, Dr. Fredenburg will share four strategies that allow leaders to thrive and succeed in challenging times.
He will empower participants with the fundamentals of resiliency and grit that will enable them to overcome any challenge or obstacle standing between them and their desired goals in uncertain times.
But, more importantly, he will provide participants with real-life experiences and the fundamentals of resiliency and grit that have enabled him to attain personal, academic, career, and leadership success within his area of expertise.
Let 's do this! #yesGK.
Location
This A Virtual Online Event, Please Register By Clicking The Link Above.