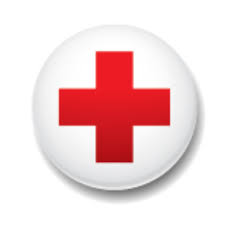 Hurricane Dorian Relief Effort - Bahamas Abaco Islands & Freeport (ARC)

Golden Key International Honour Society - Walden University Chapter is organizing this fundraiser on behalf of (American Red Cross). Donations are 100% tax deductible. Please join us in making a difference!
We are raising money to benefit those affected by the tragedy of Hurricane Dorian in the Abacos Islands and Freeport in The Bahamas with the help of the (Red Cross), and any donation will help make a "Positive Social Change/Impact."
As Abraham Lincoln so profoundly put it: "….It is rather for us to be here dedicated to the great task remaining before us -- that from these honored dead we take increased devotion to that cause for which they gave the last full measure of devotion -- that we here highly resolve that these dead shall not have died in vain…." Together, we can make a difference. We need to stand hand-in-hand therefore, to help those affected by Hurricane Dorian in their greatest moment of need. GoFundMe: https://www.gofundme.com/waldenu-golden-key-supports-dorian-victims We THANK YOU for your contribution to this cause, every dollar you can give will mean so much to the people affected by Hurricane Dorian!!!
Location
Online, U.s.
Campus Walden University