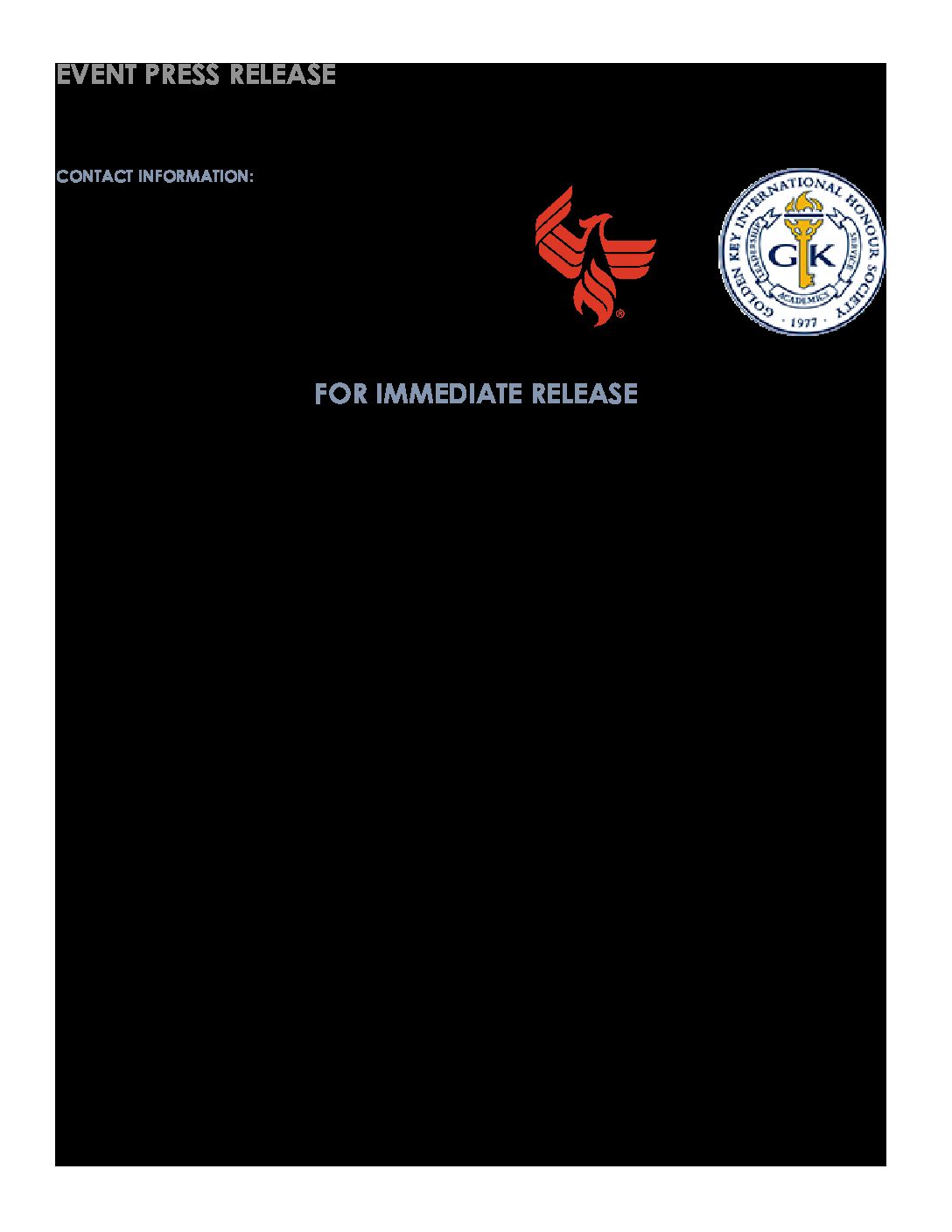 Golden Key International Honor Society Presents Human Options Holiday Stocking Drive
Irvine, California – Golden Key International Honor Society will present Human Options Holiday Stocking Drive, taking place from November 16st – December 17th.
Golden Key International Honor Society is proud to bring Human Options Holiday Stocking Drive to California for the first time. Human Options Holiday Drive will accept donations to help Human Options, a non-profit shelter that helps men, women, and children who have been victims of domestic abuse.
What is Human Options?
Human Options is a non-profit organization and gave life to a vision that no woman or child would ever be afraid in their own home. They are educating their community to recognize relationship violence as an issue that threatens everyone, advocating for those affected by abuse, extending a safe place for victims and empowering survivors on their journey to healing.
What can be donated?
Toothbrushes, toothpaste, razors, pads/tampons, floss, deodorant, shampoo, conditioner, soap, coloring books, crayons, toys, chocolate, etc. can be purchased and donated.
When should the donations be received?
Please ensure your donations reach us by December 15th.
Where do I send donations?
Cash donations can be sent to Paypal: [email protected] or Venmo: @sharon-Kotal.
We suggest you look at our Amazon Wishlist: Here
If you are in the area and would like to help us create smiles and stuff stockings just show up at the Mission Viejo, CA City Library on December 16th from 12 pm to 2 pm PST.
How Many Families?
There are 40 families at any given time at the shelters provided by Human Options. Generally, the families are made up of 1 parent and 2 children
The Holiday season is particularly hard for survivors, especially when they don't have anything. This season let's give a family a nice surprise and let them know that someone is thinking about them this season.
As a member and officer at Golden Key International Honour Society, I'm committed to making the world a better place through compassion and community service. In the name of recognition and reporting domestic violence, I challenge you and all members to do what you can to help create a safe and healing environment for victims and survivors of domestic violence and abuse. Thank you.
Location
Mission Viejo, Us
Campus Library Building Name Mission Viejo Library Room Number 1
Starts
Nov, 16 2021 12:00 PM
Time zone
America/Los_Angeles
Ends
Dec, 17 2021 04:00 PM
Time zone
America/Los_Angeles
Contact Information
When is it?
The main event will take place from November 16th thru December 15th. We will be placing all your kind donations into a soft bright red stocking on December 16th. The stocking will be delivered to the facility on December 17th, 2021.
Who Should I Contact?
For further information or questions, please contact Sharon at [email protected]