Golden Key Spotlight: Steven Jeffrey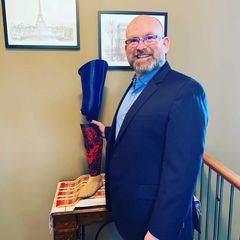 Sometimes in life you meet extraordinary people, and when you do, you can't miss them. They have a passion for thriving and are relentless in the pursuit of their goals. Steven Jeffrey is one of these extraordinary people. 
Steven has been presented with a barrage of unique opportunities and challenges in his 54 years, from earning his bachelor's degree in his forties to losing his left leg.
"The most unique and ultimately the best experience for me was to be able to go to University at middle age, not knowing if I would pass, never mind being part of the Golden Key," he says.
Steven joined Golden Key in 2010 while taking a full course load over three years to obtain his undergraduate degree in sustainable development at Simon Fraser University, working full time and raising his family. 
"I wanted to recognize my commitment and be a positive example for our two boys. Joining Golden Key was the best way for me to show our boys that putting in the hard work to improve yourself and ultimately your family does pay off and being recognized by Golden Key, there is no better honor," he says. 
In June of 2012, things were looking up for Steven: he had begun a new job in a new city and was ready to move his family to their new house when tragedy struck. 
"I was standing at the back of my car, closing my trunk and saying bye to my friend when his neighbor came flying down the street and drove into me and my car; his vehicle pushed me and my car about eight feet before it stopped," he shares. "The resulting injuries were my right Achilles was severely torn, I had a ruptured abdomen, about eight inches, and my left leg was amputated at the scene as a result of being crushed between the vehicles."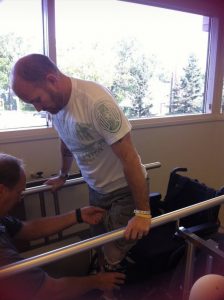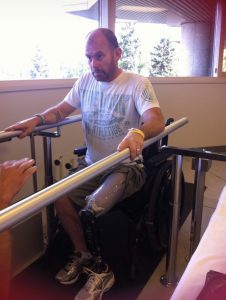 Steven spent two weeks in a medically induced coma and seven weeks in a rehabilitation center, re-learning how to walk following his accident. Despite this drastic change, Steven doesn't let it stop him and maintains a positive outlook on life. 
"I refer to myself as differently-abled as opposed to disabled," he says. "For me, it's important that people I work with and my family know that I can do anything that I put my mind to; it may not be the normal way, it may be a different way, but it will be done. It is my gentle way of asking to be treated equal."
Steven is not shy to mention or show off his prosthetic and chose to feature one of his prosthetics in his Proud GK Member post on Instagram back in January. Steven said he decided to feature his GENIUM X3 as it shows the growth he's experienced from graduating at 43 to proudly using a prosthetic at age 54.
"My learning is lifelong without any hesitation… I am always looking to improve my gait and try to be as close as possible as I can be symmetrical with both of 'my' legs," he says. "The GENIUM X3 allows me to work towards this. The processor on board is designed to learn how I walk and to aid in me achieving the best possible support I require. Much the same way my degree has aided me in my career."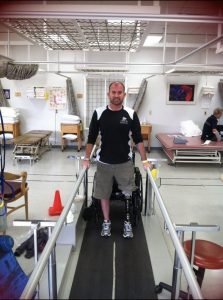 Steven is grateful for the care he received during his recovery and now serves on the board of directors for the Spinal Cord Injury of Alberta as a means to give back. He is currently the manager of learning for operations and maintenance for the same company, Suncor, Canada's leading integrated energy company.
"The company has an amazing Inclusion and Diversity network across the enterprise, and I am very fortunate to be co-leading a group in setting up a 'Persons with Disability' network," he says. "We are seeing a large community and want to provide a safe place for these employees to come and share and learn from others who are encountering similar things/issues."
---
---