Golden Key strives to encourage its members in three aspects: Academics, Leadership and Service. Kitty Hoi Yan Wong, a Golden Key member since 2017, perfectly encapsulates the values of Golden Key, and her work in Community Service has proved truly impactful to her local community.
Kitty Wong is the Community Service Officer for the University of South Australia Golden Key committee and has become an integral, hardworking member since she first joined the group in 2018.
Throughout her journey at Golden Key, she has successfully led multiple community engagement projects such as Daffodil Day for Cancer Council, Christmas Books and Toy Appeals with the Smith Family and has been a critical reason for the success of TEDxUniSA 2019, an event run entirely by students to share ideas and innovations with the world.
Kitty says since joining as the UniSA Golden Key Community Service Officer she has helped make Daffodil Day, Christmas appeals and TEDxUniSA annual projects the UniSA committee takes part in.
"These are basically the three events that I am mainly involved in, but of course, as a committee member, I help out with other events that are run by our group," Kitty says.
Kitty was first interested in becoming the Community Service officer because she is motivated by the feeling of doing something meaningful and contributing back to the community.
"I want to help run these community service projects because I think volunteering is a core part of my values. I like to volunteer for the community and Golden Key is a great platform to help me explore these amazing opportunities."
As well as her work on the GK Committee, Kitty is also a passionate community leader, who is a first aider of St. John Ambulance. This as well, as all her hard work in multiple community service events led to her being 'highly commended' for the South Australia International Student Award – Community Engagement in 2018, and the winner of said award in 2019.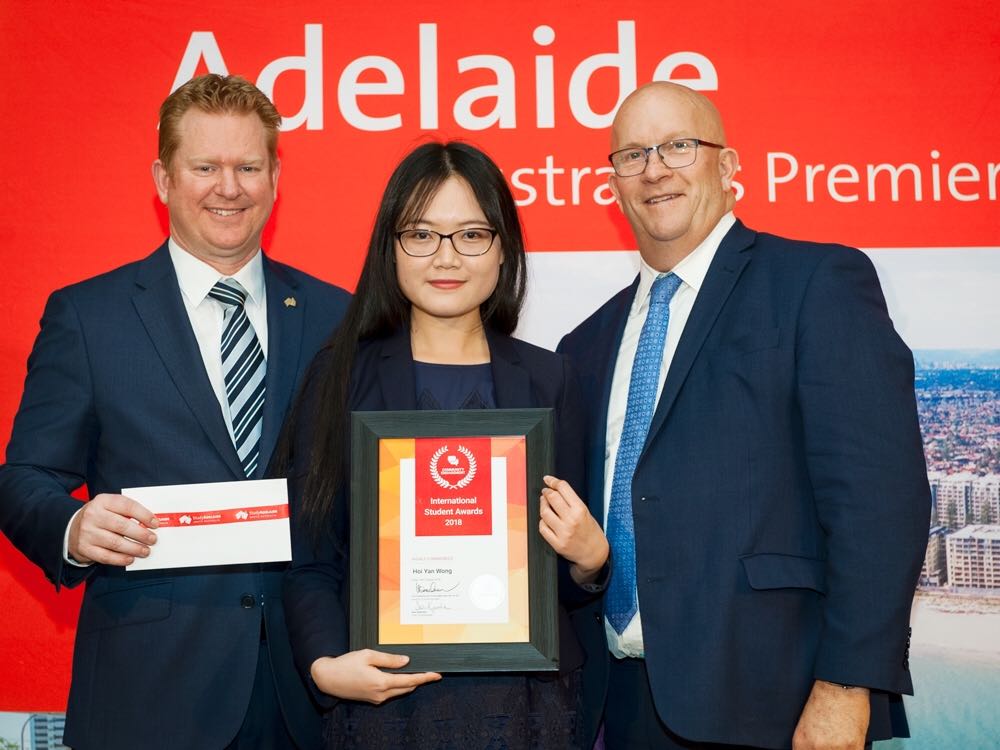 Kitty says she is honoured to receive this award and was surprised to have been recognised in such a way.
"Receiving this award to me, feels like my hard work for 2018 and 2019 has been recognised. By receiving this award, I have the opportunity to share my story and share my values with other people, other international students, other local students in Adelaide," she says.
"I think the most I get out of having this award, is I am able to share my stories and values and experiences with other students and be a motivation for them to step up."
"If I can give the advice to any students, if you start at University, if you have the opportunity to be involved with Golden Key, just do it. What is important is you need to be involved. There is so many opportunities for you.
"If you have the opportunity, just step out and catch it. Step out of your comfort zone and just put up your hands for everything that is in front of you."