Caitlin Kramer began studying Robotics engineering at Flinders University in 2016 and is now in her fourth and final year, with big plans for her future.
Throughout her degree, Caitlin has expanded her knowledge by taking part in three overseas trips, which she says gave her the confidence to become an executive committee member for the Flinders University Golden Key committee.
As a member of Flinders Golden Key committee, Caitlin has been involved in many wonderful initiatives, including competing in the first ever competitive Shark Tank which took place at the Asia Pacific International Leadership summit in Brisbane.
"That was just amazing, I learnt so much and met so many amazing people in Brisbane, it made me wonder why I hadn't gone to a leadership summit before that," Caitlin says.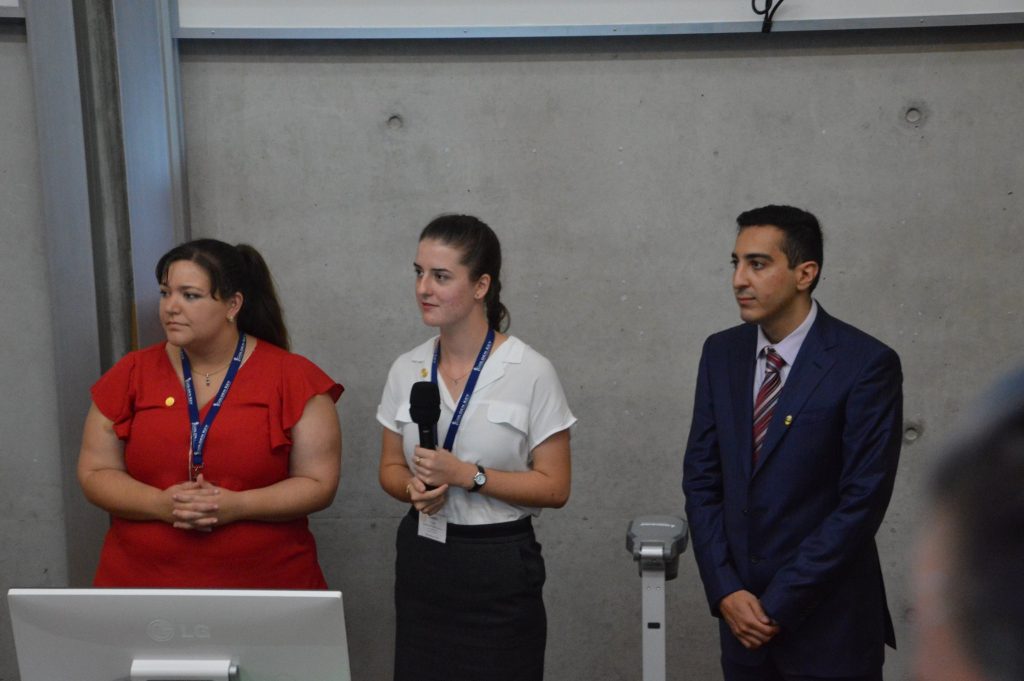 It was after attending the Brisbane conference, Caitlin decided to use the skills she had learnt on the Flinders committee and became an ambassador for Engineers Australia, an organisation that aims to help its members connect, learn and grow.
"It was a part of the confidence I built as a Golden Key member and the time I spent overseas, in Singapore and France. I built up this realization that I wanted to do more and to give back," she says
"We (ambassadors) send out emails, we talk with lecturers, and we contribute to a Facebook page. It is a lot of the same skills I learnt as an executive committee member that I am applying to this new role as an ambassador."
Throughout all of this, Caitlin has spent her final year at University working at a start-up company called Inovor, helping with the artificial intelligence and machine learning side of things.
"Space was something that I thought, that is really exciting, and I want to see what I can do there which is how I got my current employment."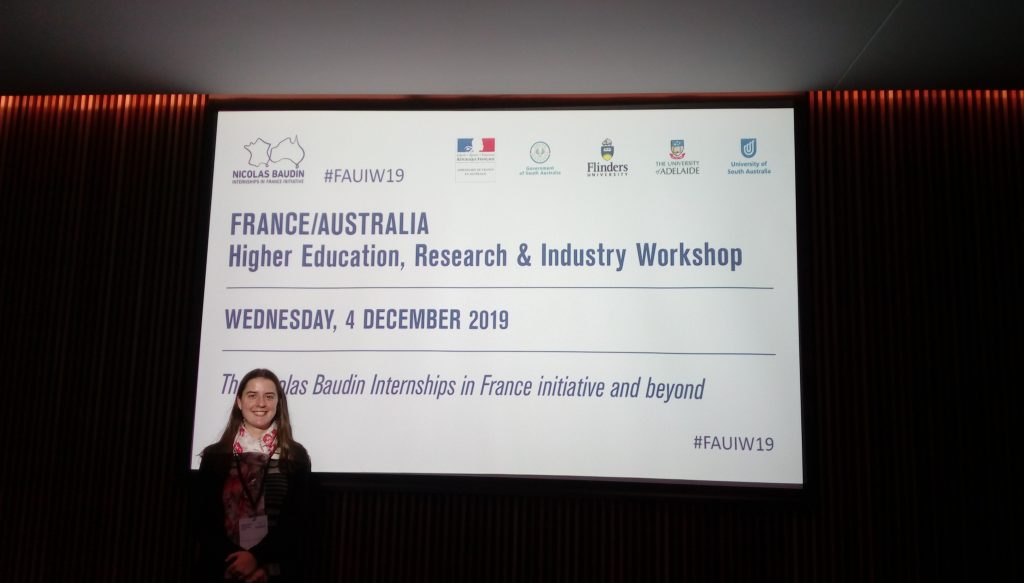 To add to all exceptional things she has done, Caitlin was recently accepted into a graduate program for next year. The program offered by SAAB Australia will allow Caitlin to work with experienced engineers in an array of areas across the company.
"I think all of that (experience) piled up, and when I came across this graduate program… I got quite excited," she says.
"I still don't know how I am going to apply myself and I still want to expand my skill set and become a more rounded engineer. I want to get that experience across all difference areas so I can find out where I am best suited and what I want to do.
"I was really worried, that I didn't know where I was going, or what kind of engineer I would be, or even what I would do as an engineer.
"I've come to learn that it doesn't really matter that I don't know what I want to do in ten years' time. While I am sure there is plenty of people who would find that useful…, it is not the end of the world if you can't visualize where you are going. Just do what you can at the time and keep working on the next step."