Three common mistakes people make when navigating work/life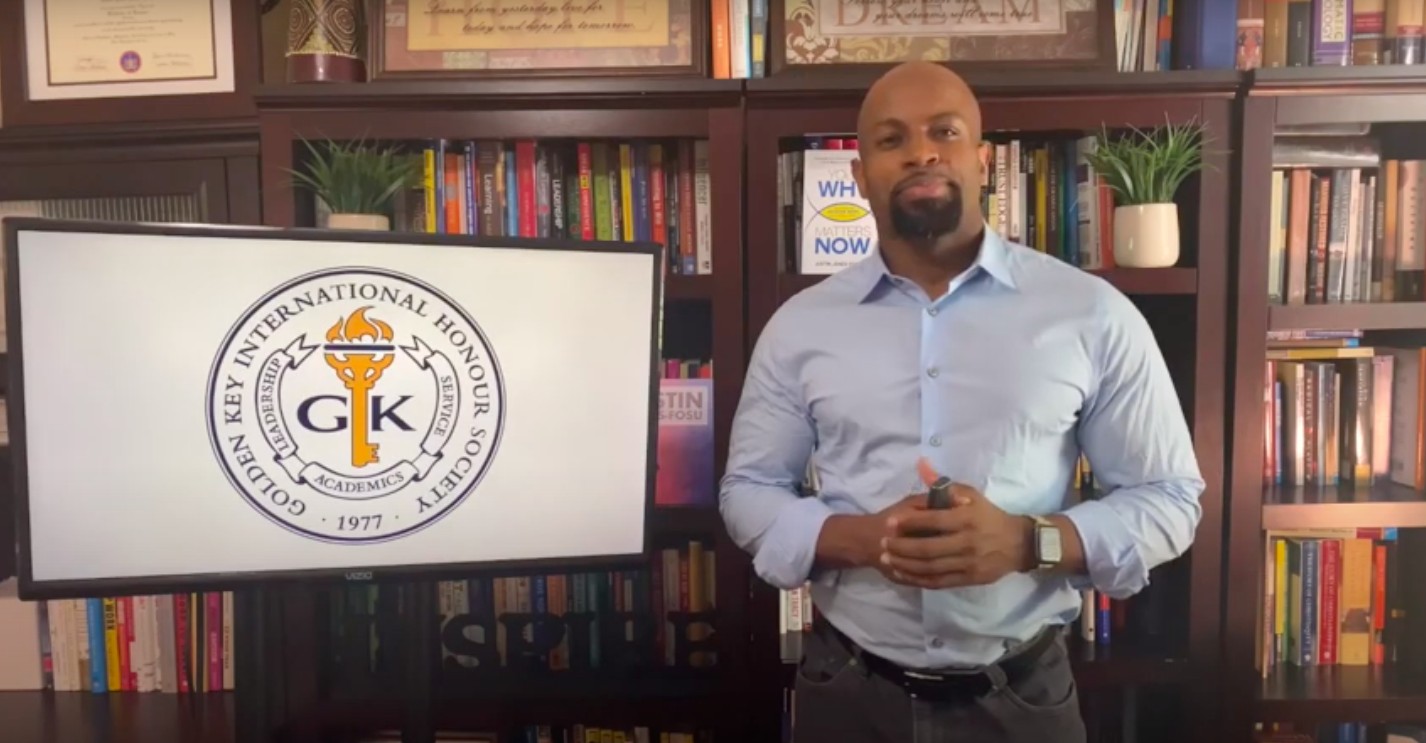 We're delighted to introduce you to Justin Jones-Fosu from Work Meaningful – he's a Golden Key alumnus and the founder of Justin Inspires. In the video below, Justin introduces us to three mistakes we as people make when navigating our new work or field of study.
Here's a quick summary – and you can go watch his video to learn more!
Mistake number 1: What is the first thing you do?
What is the first thing you do in the morning? This is important because it sets up the rest of your day.
Do start off your day with social media?
Do you check your email?
Do you watch negative news?
These all can have a negative influence on the rest of our day. Instead do something that is meaningful to you or uplifting, like checking goodnews.network.org.
Mistake number 2: Focus on perfection
Focus on the progress you have made rather than striving for perfection. Look at what makes you progress, because this will help you to engage.
Select three areas in your life (e.g. work, family, school) and write down how you have made progress in them
If you were planning on working out for an hour, but you were only able to do 30 min, focus on what you achieve in those 30 min
Mistake 3: Not operating on a schedule
Start scheduling your day and look at what you have accomplished by the end of it. It will limit your procrastination, so you do not just wake up and think "What am I doing today?"
Make a foundational schedule
Create habits
Make a consistent workout time
Watch the full video now:
---
---