Golden Key Spotlight: Justine Hall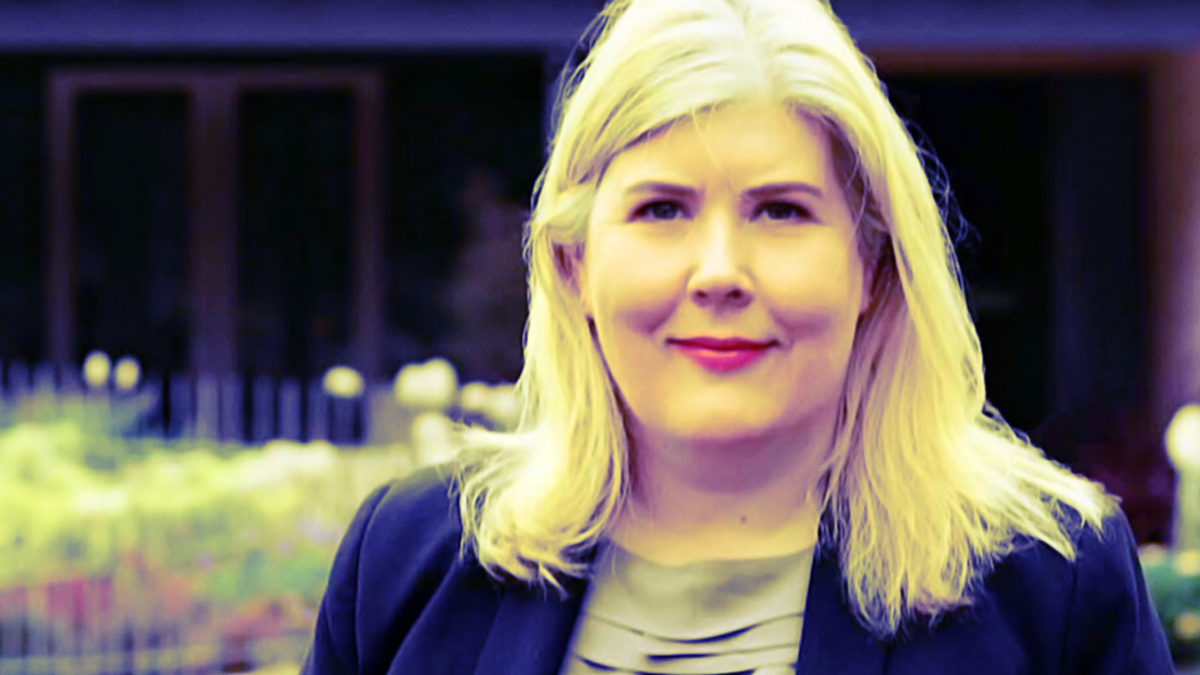 Golden Key has over two million members across the globe–and every single one of you is special. We know you work hard. Embrace academic work. Contribute to the community. Support fellow members. We're so proud of each and every one of you, and take every opportunity to celebrate your achievements. One of our favourite ways is by sharing Spotlight stories, in which we focus on a particular member or chapter.
Share your Golden Key story with us–and have your moment in the spotlight
Today, we're celebrating Justine Hall, who was President of Swinburne Golden Key from 2017-2018. Here's her story:
"I'm proud to have led one of the top performing chapters in the Asia-Pacific region and globally," she says. "My Golden Key experience has been amazing, it has been an incredible journey which has given me so many opportunities.
"In 2012, I was inducted into the Golden Key International Honour Society while studying a Master of Marketing degree. As part of my studies I completed an elective from the Master of Science in Leadership (Global Leadership Program), delivered jointly by Swinburne University of Technology and Northeastern University in Boston, USA. Studying 'Leading Teams' from the international program was one of the best decisions I have ever made.
"In my role as President I oversaw all the chapter's events and goals. Golden Key uses chapter standards to gauge involvement and adherence to the Society's pillars of 'Academics, Leadership and Service'. During my tenure as President of Swinburne Golden Key our chapter completed all chapter standards, achieving the highest reporting standard to attain Gold Chapter Status. Golden Key International Honour Society's highest accolade, the 'Key Chapter Award' was awarded to our chapter at the 2018 international summit for achieving Gold Status and going above and beyond, recognising outstanding achievement during 2017-2018.
"Attending the 2019 Asia-Pacific Leadership Summit held at the University of Adelaide has been a highlight of my Golden Key experience. Swinburne Golden Key scooped the accolades at the awards presentation during the summit gala dinner. I had the pleasure of accepting the '2018 Key Chapter Award', '2018 Gold Standing Chapter Award' and 'Best Ongoing Community Service Initiative Award 2018'. Most of all, I am thrilled to have won the '2018 Asia-Pacific Student Leader of the Year Award', I appreciate the recognition from Golden Key International Honour Society.
Golden Key Leadership Summits are brilliant events. They provide wonderful opportunities to network with members around the world, listen to inspirational keynote speakers and workshop presenters. It's an enriching experience which aims to support the personal and professional development of members as future leaders in society.
"I had the pleasure of being invited to be a panel speaker for the 'Chapter Leadership 101' workshop at this year's Asia-Pacific Leadership Summit in Adelaide. In 2016 Swinburne University hosted the Asia-Pacific Conference, I was privileged to be a member of the 2016 Asia-Pacific Conference Steering Committee.
"Leadership experience I gained through Swinburne Golden Key resulted in being awarded the 'Victorian State Finalist – Community Leader of the Year 2017' in the Australian Leadership Excellence Awards. The Community Leader category recognises outstanding achievements of individuals who have demonstrated active leadership and service while making a contribution to the improvement of their own and the broader community.
"I'm grateful to have held leadership positions with Golden Key, it gave me the opportunity to give back to the community. In 2017 I was the winner of Zonta International's 'Woman of Achievement Award' from Zonta Club of Melbourne's East, acknowledging my community service achievements and leadership with Swinburne Golden Key. Zonta Club of Melbourne's East invited me to be guest speaker at their monthly dinner meeting, where I had the opportunity to talk about Golden Key and some of my charity work. I was presented with a cheque for $1,000 to give to my chosen charity which was donated to Monash Health for gynaecological cancer research. I'm also recipient of the Asia-Pacific Postgraduate Study Award, a Golden Key scholarship valued at AUD$1,000.
"My involvement in community service initiatives with Golden Key International Honour Society was acknowledged, I'm a Global Goodwill Ambassador. I led Swinburne Golden Key's involvement with various community service projects, making significant contributions to the Golden Key SPARK a Change global program."
Justine Hall, President of the Golden Key International Honour Society – Swinburne Chapter (2017-2018), Master of Commerce (Marketing).
---
---