Join us for our next Golden Key Talks: Collabor8. Cre8. Innov8.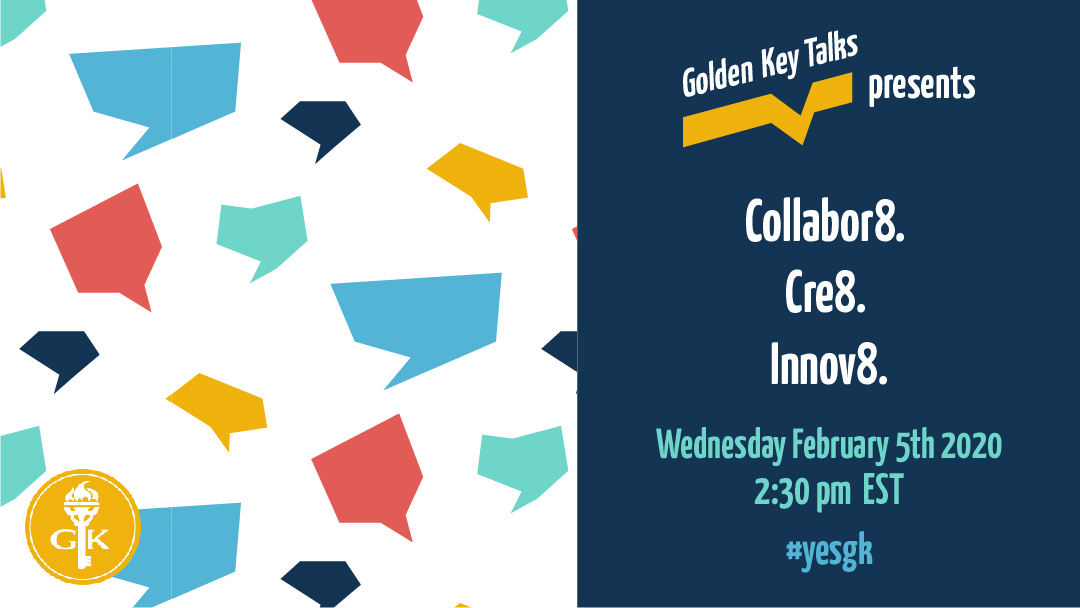 The start of the new year always brings new opportunities to rethink your approach, refresh your life, and take a leap towards the future. With this in mind, we're really excited about our next Golden Key Talks webinar on Wednesday Feb 5th at 2:30pm EST, which will feature the amazing Gert Garman from Broad Perspective.
In this free and live session, Gert will teach you how to think beyond what you've always done. She'll help you to get unstuck and keep things fresh in order to continually innovate by using the Creative Problem Solving Process. She'll guide you to discover new tools and behaviors to help you to collaborate better and get those business-changing, disruptive solutions to challenges you're facing.

It will be an amazing opportunity for our members – and we really hope you'll join us for the session!
And don't forget – if you miss this session, or want to catch up on any of our previous GK Talks, you can watch them all on our Youtube channel! Here's a recent one for you to check out…

---
---