Golden Key Spotlight: Wahéhshon Shiann Whitebean, Scott Mattlock, and Jordan Yeo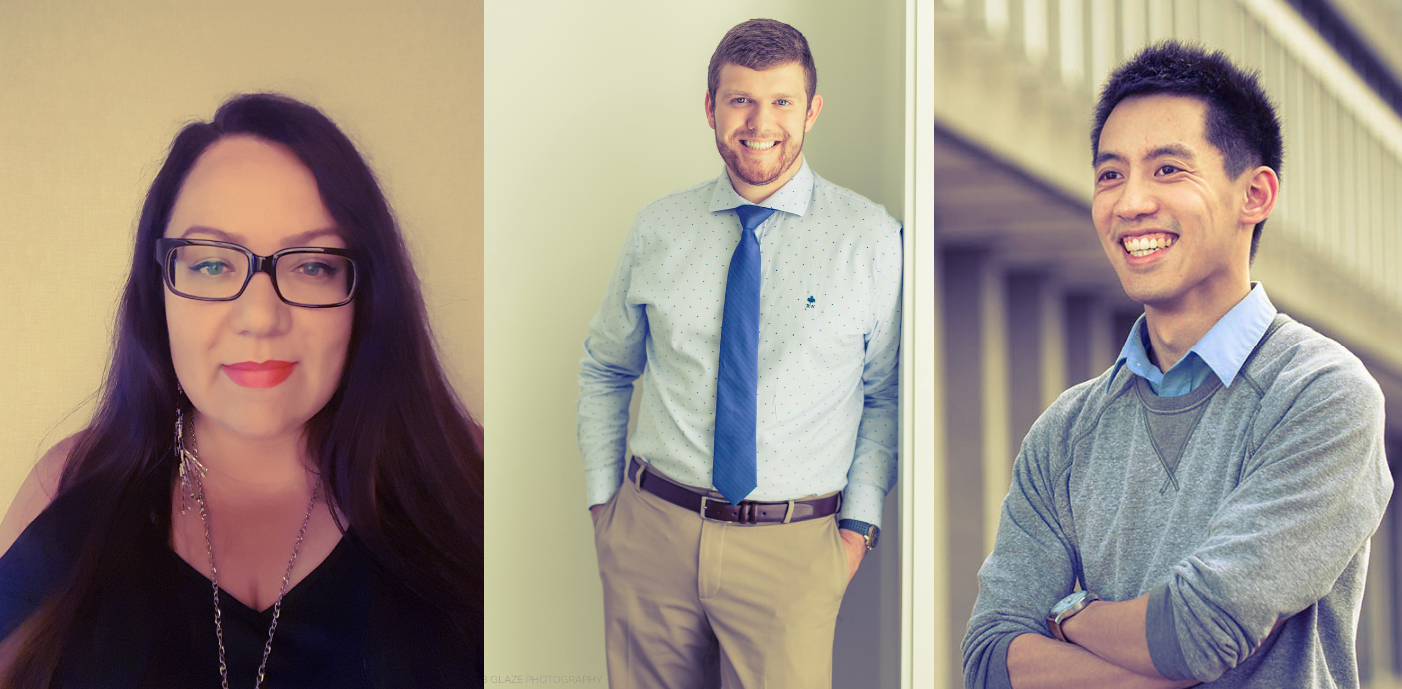 Being a member of Golden Key is about so much more than just getting something nice to put on your resume. There are so many opportunities at your fingertips and experiences to explore, and it's all there for the taking. But don't take our word for it! Here, three of our members explained why they joined and what they gained from being members of GK
Wahéhshon Shiann Whitebean Concordia University 
"When I received my invitation to join Golden Key, I was unsure of what exactly a membership would entail or what it would mean for my life and career goals. I was new to academia so I asked around about it. My professors and fellow students encouraged me to join. Golden Key has a great reputation and I realized what an honour it was to become a member. I joined to be part of the Golden Key network of successful and driven people so that I would be inspired to take my education to the next level.
I received two scholarships from Golden Key as an undergraduate student, the Geico Life Scholarship and the Undergraduate Achievement Scholarship. As a full-time student and a mother of three, I needed financial support to alleviate the stress of supporting myself and my family while studying. I know that without that support it would have been a tremendous struggle to complete my degree. The scholarships I received helped me to focus on my studies and I graduated with great distinction and I was an Arts & Science Valedictorian for my graduating class in the spring of 2017.
I shared my personal experiences as a Golden Key member and a student at the Golden Key New Member event in October 2016. It was the first time that I spoke at a Golden Key event and I was incredibly nervous. Our GK Leadership team members were incredibly supportive and encouraging. I saw a few classmates there in the audience that I connected with. Having Golden Key in common brought us closer and I still keep in touch with these new friends that I made."
Scott Mattlock – University of Northern British Columbia 
"I initially joined Golden Key at UNBC because I saw a small club that could benefit from support, strong initiative, and direction. We were a group of like-minded individuals, who got the club the highest status in years by organizing various dinners and events, and traveled to conferences across Canada and the US. I was proud when I finished my time at UNBC to see the club carried forward by a strong group."
Jordan Yeo – Simon Fraser University 
"I initially joined Golden Key mostly on a whim and was not too involved during my initial years of membership. It was only when a friend of mine recruited me to become part of the executive team at our chapter that I realized the incredible benefits that being a GK member had to offer.
I was very fortunate to attend one of GK's International Summits in Boston, where I heard from many incredible speakers and met like-minded students from across the world, some of whom I still keep in touch with to this day. The following year, I served as Co-President of our chapter and had the opportunity to organize the Canadian Regional Summit in Vancouver – an experience which challenged my leadership and organizational abilities but ultimately proved to be extremely rewarding in both a personal and professional capacity.
Like most things in life, I believe your membership in Golden Key is what you choose to make of it. Although it may have taken me a few years, I am very thankful that I ended up taking advantage of the opportunities that Golden Key offered, and would encourage others to follow suit."

---