Get expert resume-writing tips to help you succeed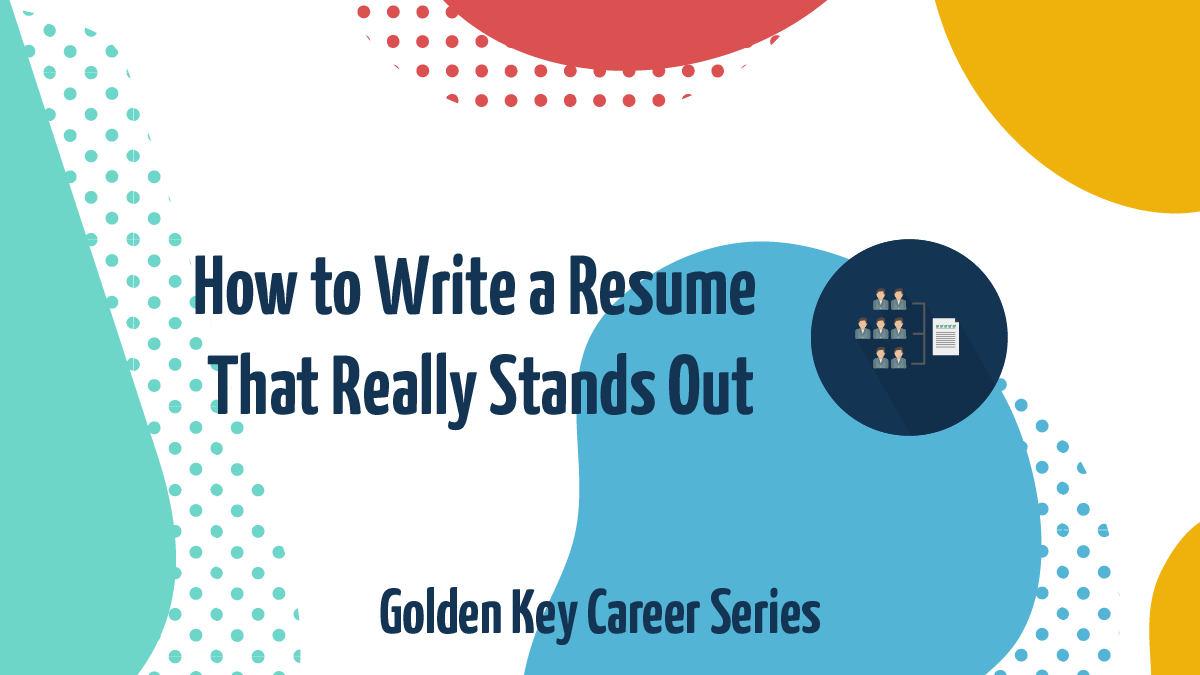 Being fresh out of college and job hunting in the real world can be stressful, and for many people, having to perfect a resume can often make things more confusing. Luckily it doesn't have to be that way!
There are a few tips and tricks when it comes to writing a resume that can get you noticed by employers. Think of your resume like a one-page ad or a marketing document to sell yourself to employers and you'll be well on your way to landing that dream job.
Here are some ways to make your resume stand out from the crowd:
No work experience? No problem. If you find yourself out of college without any professional work experience, you can always add some other bullets to your resume that can stand out. Attend a public speaking seminar or take a class on learning basic HTML code. Technical skills are valued very highly by employer.
Have a master resume on hand for quick editing. Not all positions are the same, and some jobs may be looking for a different array of skills. HerCampus.com wrote an article for The Huffington Post about tailoring your resume for different positions. It's important to note that you don't want to limit yourself to one kind of opportunity. In today's workforce it's important to be versatile and multi-talented, why should you limit your resume to one kind of position?
List some basic certifications. Earning some basic certifications like being Microsoft certified can look good on a resume. Even certifications like CPR or notary public that don't pertain to the job you're trying to land look great on a resume, employers will take notice of your hard working attitude.
Keep your resume easy on the eyes. Use a simpler font like Helvetica or Arial. Most companies (unless you are applying for a creative field) will be immediately turned off by wild fonts and different colors. Boldface the different sections of your resume such as education and work experience; aside from those factors, it's best to keep it simple and consistent.
Avoid vague terms. A resume should be short and sweet. Avoid buffering this page like you used to do with your English term paper. Words and phrases like "detail-oriented, experienced, and people person" are insanely overused, there is always a better way to describe who you are as a working professional.
Above all, be honest. Deborah Sweeney, CEO of MyCorporation noted in a piece for Forbes, "Your resume and cover letter are putting the best possible version of you forward that there can be. Don't jeopardize your first impression with a lie." You don't want to get caught in a lie. That will start you down a path with any company that will end in a disaster. Be truthful and present yourself as the best person you can be both socially and professionally.
Carve out time at least once or twice a year to dust off your resume and update it with new work experience and skills that you've acquired during the time. You'll always be growing and improving even when you're not aware of it. Take these tips and tricks and create the perfect resume that will help you stand out above the rest — you'll be landing your dream job in no time!
This article was first published by Golden Key partner, Dream Careers: https://www.summerinternships.com/interns/resume-tips-no-experience
Dream Careers is a tuition based, an all-inclusive internship program, providing motivated college students an easy way to spend a summer in exciting cities such as New York City, Los Angeles, London, Washington DC, Barcelona and more, while also providing custom internship placement at your choice of nearly 5,000 companies. The program tuition ranges from $8,499 – $9,499 and covers your summer housing with hundreds of other college students, a meal plan, academic credit, exciting weekend trips, resume and interview preparation, and career development seminars.
---
---