8 great things see, do, and eat in Houston during summit weekend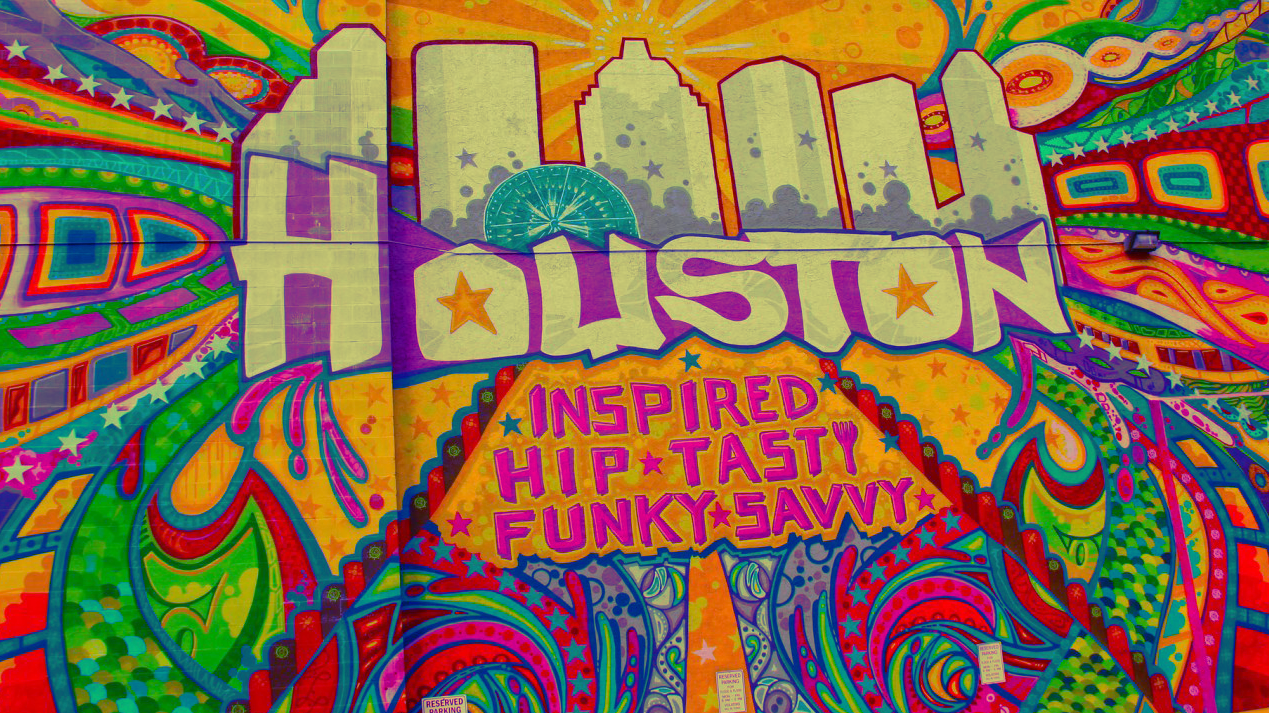 The 2019 Golden Key Houston Leadership Summit is kicking off at the end of July—and while we've got an amazing lineup of workshops, networking events, and service projects to keep you busy, you'll have plenty of downtime to relax and explore, too.
Need some recommendations for great things to do in Houston? We've got you covered:
Be sure to hit the streets and check out Houston's amazing public art while you're in town. Snap a selfie in front the city's most iconic murals, or simply sit back and enjoy the beautiful, vibrant, and eclectic views.
When: Anytime
Where: Everywhere (see link for details)
How much: Free
FOMO Factory:
The name says it all—you won't want to miss this interactive art pop up! Embrace your inner kid as you walk through this brightly colored, prop-filled factory and pose, play, and post to your heart's content. It's every Instagrammer's dream.
When: Thursday–Saturday, 10 a.m.–9 p.m. and Sunday, 11 a.m.–7 p.m.
Where: The Westin Galleria Houston, 5085 Westheimer Road, Houston, TX 77056 (Suite 4710, third floor)
How much: $23 per person
James Turrell Twilight Epiphany Skyspace:
This incredible structure gives natural beauty a boost to make your sunset (or sunrise) even more breathtaking. Located on the Rice University campus, the installation's LED light sequence projects onto the ceiling and through the roof during sunrise and sunset to compliment the natural light and create a colorful experience you won't forget.
When: About 10 minutes before sunrise and sunset (check times here and see website for additional details)
Where: Suzanne Deal Booth Centennial Pavillion, Houston, TX 77005 (Rice University, near University at Stockton)
How much: Free
Museum District:
Heads up, history, art, and science lovers! From the Buffalo Soldiers National Museum and the Houston Museum of Natural Science to the Contemporary Arts Museum and more, this impressive district has it all. Outside the district, you can also pay a visit to the city's famous space museum, Space Center Houston.
When: Hours vary
Where: Locations vary
How much: Prices vary
Bat viewing:
By day, the Waugh Street Bridge doesn't seem particularly special—but come back at dusk and you can watch thousands of Mexican free-tailed bats emerge from under it and fly into the sunset. If that's not on your Houston bucket list, we don't know what is.
When: Every night at sunset
Where: Waugh Drive, Houston, TX 77002 (a viewing platform is located on the southeast corner of Waugh Drive at Allen Parkway)
How much: Free
Sip and shop:
Right outside the hotel lobby doors, The Galleria is one of the largest shopping centers in the United States with more than 300 stores and 60 restaurants—and during summit weekend, you can take it all in with a free buffet and live entertainment.
When: Saturday, July 27, 12–5 p.m.
Where: The Westin Galleria Houston, 5085 Westheimer Road, Houston, TX 77056
How much: Free
Galleria Food Truck Park:
Looking for some local flavor, but not sure where to start? Texas is known for its legendary food truck fare, so grab a friend and try a little of everything at this popular nearby spot.

When: Hours vary
Where: 2829 Chimney Rock Road, Houston, TX 77056
How much: Prices vary

Goat Yoga:
Take a midday break and relax with a little yoga and goat therapy (yep, really). This class includes 45 minutes of beginner-level yoga and 15 minutes of fun with adorable goats of all sizes.

When: Saturday, July 27, 12–1:15 p.m.
Where: NettBar, 4704 Nett Street, Houston, TX 77007
How much: Free–$40
Namaste Sundays:
Need to unwind after a weekend of networking and learning? Head over to the West End for a free yoga class on the patio! Pros: Brunch and bubbles provided—and did we mention it's free? Cons: No goats.
When: Sunday, July 28, 10 a.m.
Where: The West End, 5320 Westheimer Road, Houston, TX 77056
How much: Free
Still haven't registered for the 2019 Houston Leadership Summit?
---
---